The Pacific Council: The State of Hostage Situations & Negotiations Around the World
May 2, 2019, 6:30 pm

-

8:30 pm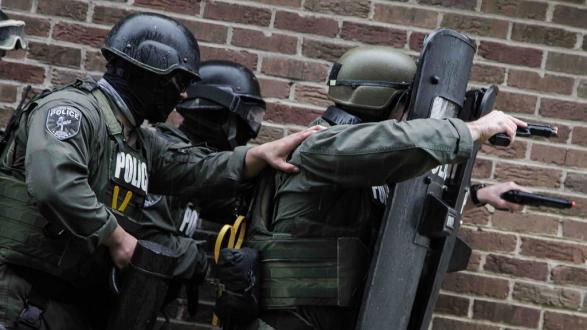 A fireside chat on hostage situations around the world, co-presented with Hostage US, featuring Michael Scott Moore and Rachel Briggs.
It is estimated that up to 200 Americans are kidnapped overseas each year—taken by terrorists in places such as Afghanistan and Syria and by criminals in countries such as Mexico and Central and South America. Others are detained by countries such as Iran and North Korea. The problem is larger than most Americans are aware, but because of the necessary discretion around cases, rarely makes the headlines.
Families of victims face a series of challenges, such as how to partner with the U.S. government to get their loved one home, how to make sense of what is happening, getting access to counseling in order to cope with the stress and anxiety, paying bills when the hostage is not being paid during captivity, accessing bank accounts and social media accounts if they don't have passwords, dealing with IRS demands for non-filing of taxes, and more.
Most hostages do return home, but those who have survived captivity then face the challenge of surviving survival—coping with choice again, reintegrating into families who struggle to know how best to support them, PTSD, rebuilding their bodies after the harsh physical conditions of captivity, and coming home to a financial mess and no credit rating, among other challenges. The problems are myriad, complex, and especially difficult to solve for those who are sleep deprived and suffering the effects of trauma.
Featuring:
Michael Scott Moore is a journalist and a novelist. He covered the 2011 trial of 10 Somali pirates in Europe for Spiegel Online, then traveled to Somalia in early 2012 to research a book. He was kidnapped and held hostage for two and a half years. He will share his experiences of captivity and the challenges of rebuilding his life post release. His memoir, The Desert and the Sea: 977 Days Captive on the Somali Pirate Coast, was published by HarperCollins in July 2018. Read more.
Rachel Briggs OBE, Executive Director, Hostage US
Co-Presenter: